Ahhhhh, another day, more issues. Lets see.
1. Shady Grove's Escalators (The outside and one of the inside units) are down. The outside one make it 5 days and its back down.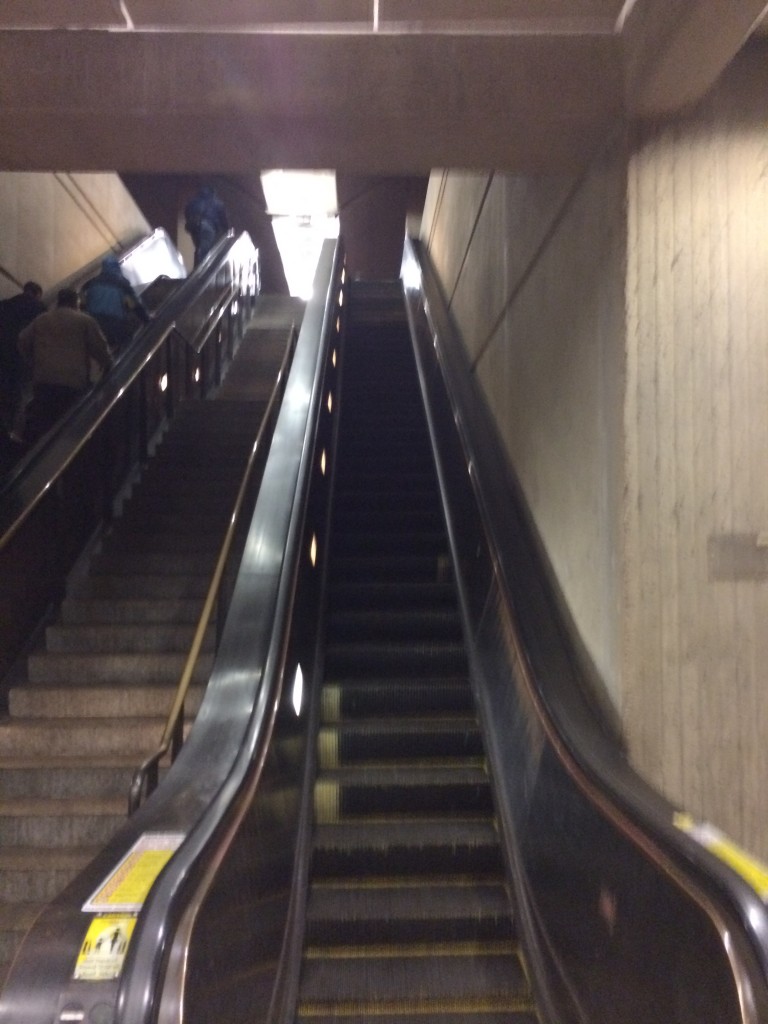 2. Slippery tiles. Almost bust my a_s
 No picture… 
3. Train said it was 5 minutes till boarding?? But no train.
4. The train I was in was leaking like there was a hole in the roof of the train car!!
Total mess.